Our Rates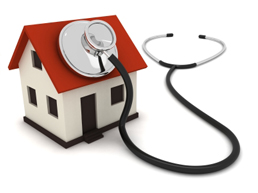 Home Valuation Services
Over 10 years of Home Valuation Experience
With over 10 years of Home Valuation Experience and a Certified Team of specialized Home Appraisers throughout Southern Ontario, we are well positioned to provide a fair and reasonable Appraisal for your House or Property at competitive rates. Our Qualified Home Appraisers will help you reach a cost effective solution for your property valuation needs.
Feel free to call us and get a no obligation professional consultation and quotation specific to your property and the assignment requirements.
In addition, we also specialize in the following services, Retrospective Market Valuation, Limited Report and Market Value Update, all of which can be applied to the various purposes behind requiring the Appraisal Report...
Home & Property Valuation for Estate Settlement
Marital Dissolution, Dispute resolution, and Valuation of Matrimonial Home
Market Analysis For Sale By Owner (FSBO) listing and Self Representation on MLS
Property Tax Assessment Appeals
Our Standard Appraisal Report Fee does not include, yet can be adjusted for the following services: Additional Consulting, Court Testimony, Multiple Structures, Complex Properties, Oversize or High-Value Properties, Historical Properties and Stigmatized Properties. For private home buying and selling, consultation and advice fees are negotiable and priced on a per need basis.
Call Now for Free Consultation to discuss your property in detail and determine your valuation requirements...
We will be pleased to provide a written letter of engagement for mutual agreement before any commitment or cost is incurred.
Contact us to get started with your home property value assessment.

Contact Us